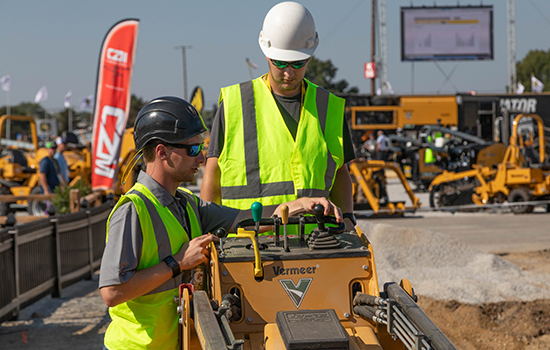 MILWAUKEE – The Utility Expo Newsletter launches today as another way to keep up to date on the utility and construction industries. The Newsletter, released by the same people who make North America's largest utility and construction trade show, The Utility Expo, possible aims to provide the latest information leading up to the Louisville gathering September 28-30 at the Kentucky Exposition Center.
"The Utility Expo has always been a hands-on experience where utility and construction professionals can see and learn from fellow professionals about the latest in practices and technology," said Show Director John Rozum. "The Utility Expo Newsletter will bring more of that manufacturer and peer-sourced information on a regular basis."
The Utility Expo Newsletter will release monthly updates from Utility Expo with insights from peers at utilities and utility contractors.  To learn more, visit TheUtilityExpo.com.
About The Utility Expo
The Utility Expo is the largest event for utility professionals and construction contractors seeking comprehensive insights into the latest industry technologies, innovations and trends. The biennial trade show, known for equipment test drives and interactive product demonstrations, takes place in Louisville, KY. The next event will be September 28-30, 2021.
About the Association of Equipment Manufacturers (AEM)
AEM is the North America-based international trade group representing off-road equipment manufacturers and suppliers with more than 1,000 companies and more than 200 product lines in the agriculture and construction-related industry sectors worldwide. The equipment manufacturing industry in the United States supports 2.8 million jobs and contributes roughly $288 billion to the economy every year.