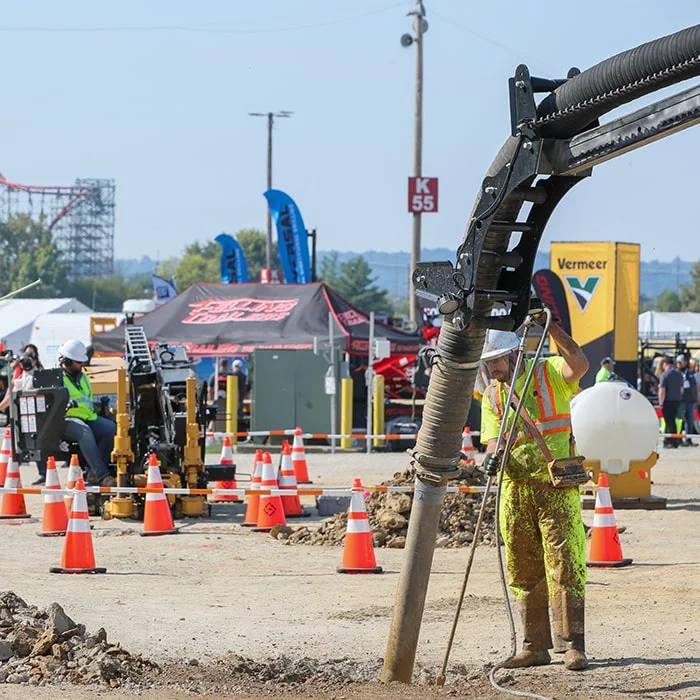 Exhibitors
Exhibitors may access the onsite newsroom (East Hall 3) in order to provide media outlets with press kits, leave messages for editors, or participate in scheduled interviews.
We strongly encourage exhibitors to provide press kits (print or electronic) to the show newsroom. Exhibitors are responsible for shipping and storing their press kits (storage space is not available within the newsroom itself), as well as replenishing their press kit supply throughout The Utility Expo. All press kit materials should contain the exhibiting company name on them for identification purposes. Within the newsroom, press kits will be displayed alphabetically by company name.
Exhibitors interested in holding a news conference during the show should contact Show Management team member at ShowMediaServices@aem.org or 414-274-0943.
The show News and Publicity Tips information (with news release template) for additional information on press events, press kits and media relations outreach.
Support The Show
We invite interested media to become Supporting Publications of the show by participating in our Advertising Trade-out Program. This program offers several levels of participation in exchange for advertising space in your eligible construction and/or utility equipment related publication(s). Program options include exhibit space, onsite publication distribution bins, a special listing on the official show website, a special listing in the show directory, and much more.
If you have a publication specific to the construction and/or utility equipment industry and would like to discuss this promotional opportunity, please contact Show Management via email at showpartnerships@aem.org.