GROW YOUR KNOWLEDGE AND PREPARE FOR THE FUTURE
Discover new strategies and techniques while making lasting connections with your peers in the utility industry.
Field Classrooms
Participants in these walking classrooms were led by experts, utilizing the show floor. Topics included:
Sponsored by: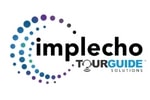 Horizontal Directional Drilling
Aerial Devices
Vacuum Excavating
Toolbox/Tailgate Talks
Safety Tech Trek
Fleet Management
Partnered Education Offerings
Our education track included workshops and demonstrations from the following:
Mapping the Future of Damage Prevention
The Jobsite
Take advantage of our free, onsite partner education program! The future of underground utility damage prevention will be the focus of The Jobsite 2023, presented by Planet Underground. This program will feature the cutting-edge technology and transformative processes poised to impact underground utilities and utility contractors in the future of their work.
Discover the technology and procedural advancements poised to lessen the likelihood of underground utility strikes, all in one place and at one time. Five themed stations include: Mapping; One Call; Locating; Vacuum Excavation (potholing) and Construction.
Free Demos & Event Topics Include: Predictive Analytics Software, Electromagnetic (EM) locating, Ground Penetrating Radar (GPR), Subsurface Utility Engineering (SUE), Underground RFID Marking Devices, GIS Mobile Applications
National Utility Contractors Association:
Understanding how to work in confined space
Take advantage of another free, onsite partner education program with NUCA's Confined Space Entry Safety Courses. Industry professionals will demonstrate how to work in a confined space environment and identify hazards to maximize safety for you and those around you, as well as teach you what you need to know under the OSHA Confined Spaces standard 29 CFR1910.146.
Topics included: Defining confined space, Classification of confined spaces, Identifying/Eliminating hazards associated with confined spaces, Explaining confined space training, & Demonstrating confined space safety.
Safety Symposium
This year we have joined forces with the American Traffic Safety Services Association (ATSSA) to bring you educational workshops, happening during the new Safety Symposium. Choose from six critical traffic safety education sessions designed to keep utility professionals safe on the job site. Plus, sign-up for popular ATSSA certification classes conveniently happening during the show.
Workshop Topics Include: Emerging Technology, Worker Safety, PPE, Mitigating Worker Safety, Common Maintenance, Traffic Control
Certification Topics Include: Flagger Certification, Traffic Control Technician - Learn More
View Safety Symposium Sessions
Partnered with: