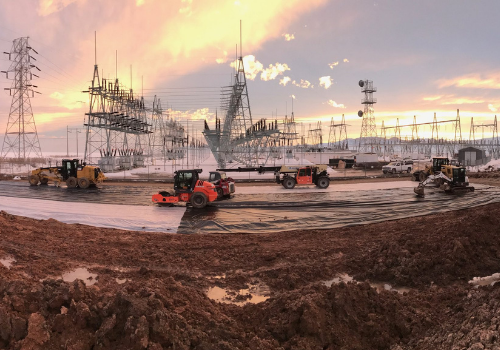 Congratulations! You've just been promoted to fleet manager. It seems only a few years ago you started out as a diesel mechanic.
With hard work and perseverance, you worked your way up the ranks to fleet management, with more responsibility than ever before.
Now what?
While hard work and perseverance are important tools, these are just the first steps toward learning the ropes of fleet management.
Kirby Yakemchuk knows these steps first-hand. As director of fleet services for Forbes Bros Group of Companies, he directs a group of 52 fleet managers, maintenance managers, mechanics and others, with responsibility for 2,500 pieces of equipment that range from pickups to bulldozers to specialty utility equipment. The Edmonton, Canada-based construction company he works for installs high-voltage power lines, underground lines and telecom systems for customers throughout North America.
Yakemchuk has worked in the world of heavy equipment since 2003, including previous roles in the oil and gas industry and with a construction equipment dealership. Yakemchuk is a Certified Equipment Manager with an engineering background.
"Equipment gets into your blood," Yakemchuk says. "Once you start out in this field you tend to stick with it."
Four fleet manager qualifications
A successful fleet manager often follows a career path that starts in the shop. But those with backgrounds in finance and business can be equally effective, even if they come to the role not knowing a track from a tire.
Regardless of the route taken to fleet management, Yakemchuk believes managers must develop these four essential qualities:
Technical understanding. "A lot of people who enter fleet management have some technical expertise, but it is easy to be overwhelmed by the complexity of the different types of equipment," Yakemchuk says. Attending shows like The Utility Expo can open significant opportunities to gain technical knowledge.
Good with numbers. Managing a fleet requires a high comfort level with data and spreadsheets. "Fleets represent a huge chunk of any utility company's operating budget and capital expenditures," he says. "A fleet manager needs to understand fuel costs and all the other financial aspects that go into cost of ownership."
Consensus building. It's important for fleet managers to successfully collaborate with the operations team, management and vendors. "You can't have an us-versus-them mentality," Yakemchuk points out.
Communications skills. The ability to discuss and work through issues is also key. "You need to be able to make a case in order to convince management to follow your recommendations for new equipment purchases," he says.

Understanding asset procurement
Fleet Management Overview attendees also will gain insights on how to tackle the complexities of fleet asset acquisition and management. That includes understanding both the critical steps that should be taken and what resources are utilized in the asset procurement process.
According to Yakemchuk, the fleet manager takes responsibility for the following acquisition steps:
Identifying the need for and what specifications/requirements the machine should meet.
Determining budgetary parameters and whether renting or owning is the best option.
Conducting due diligence with regard to price, vendor relationships and service support.
Justifying the purchase from a life cycle perspective, to gain management support.
Securing and financing the purchase according to corporate guidelines.
Ensuring the machine is in compliance, licensed and titled properly.
Sharing responsibility with the operations team to maintain the equipment and operate it safely.
At the end of the machine's useful life, determining the best method of disposal.
"The fleet manager is responsible for each piece of equipment, cradle to grave," Yakemchuk says.
Opportunities and technologies
Finally, the Fleet Management Overview session at The Utility Expo will cover opportunities and technologies relevant to fleet asset management.
"Emissions control is a big focus of the industry. We've moved the needle in a significant way as manufacturers move to new Tier 4 and Tier 5 engines that emit less particulate matter," Yakemchuk says.
Electrification may be an option for some fleets as more hybrid and full electric-powered models reach the market.
"Power sources are changing and we are seeing more use of alternative fuels like hydrogen," Yakemchuk says. "Customer requirements may drive fuel type decisions by specifying emission levels."
Other technologies impacting fleets are telematics and autonomous or self-driving equipment. Although not new, telematics technology continues to be upgraded and more refined to give fleet managers actionable data for better decision making. Autonomous machines have potential to improve safety and efficiency through grade control and collision avoidance.
"Equipment is getting smarter. It's a continuing progression toward less decision-making by the operator and more automatic controls integrated into the machine," Yakemchuk says.
Of course, all advancements come with costs. Fleet managers must grapple with inflationary pressures, cost of goods and supply constraints that put pressure on delivery schedules.
"We're all doing more with less and squeezing as much juice as possible out of that orange," he says.

Kirby Yakemchuk led three field classrooms at The Utility Expo 2021. For more information on on-demand education from The Utility Expo visit, theutilityexpo.com/visit/education.


Join thousands of industry peers who receive utility construction industry news and trends each week. Subscribe to The Utility Expo Newsletter.