After another month of construction employment gains (25,000 new jobs) in the U.S. economy, the challenge of finding labor to complete the potential work remains high. The U.S. Bureau of Labor Statistics projects that employment of electricians, plumbers, pipefitters, and steamfitters will grow 10 percent from 2020 to 2030, much faster than the average for all occupations. This growth is expected due to the need to maintain and upgrade the nation's aging infrastructure, as well as the increasing demand for renewable energy sources.  Additionally, there is a significant demographic challenge due to an aging workforce and hesitation by current generations to enter the field.
However, the industry is also undergoing several changes that are creating solutions for infrastructure owners and contractors. Advances in technology are changing the way that utility construction is being completed. Safety products and practices are improving to ensure workers return safely home each day. Understanding the shifting dynamics is essential to maintaining a competitive edge.
Labor, Demographic, and Environmental Trends Impacting the Utility Industry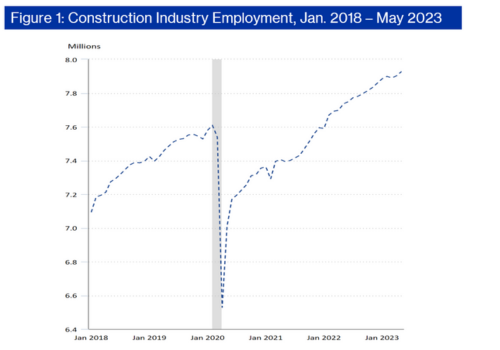 Labor Demand
The construction industry is facing a severe labor shortage, with over 500,000 jobs unfilled as of May 2023. Figure 1 demonstrates the growth in construction industry employment post-pandemic and attracting new workers is becoming increasingly more difficult.  The labor shortage creates some negative effects including:
Increased costs of construction.
Project delays for critical infrastructure projects.
Reduced quality and productivity due to inexperience.
The utility industry is working to address the labor shortage, but it is a difficult problem to solve. Some of the strategies being used include improving the image of the construction industry by highlighting the opportunities for advancement and competitive pay and benefits.
Additionally, providing training and apprenticeships helps workers develop the skills they need to succeed in the industry.
Lastly, attracting more women and minorities to the industry has the potential to help close the labor gap.
Energy Transition to Slow Environmental Impacts
Governments are setting ambitious goals for renewable energy deployment. For example, the United States has set a goal of achieving net-zero emissions by 2050, and the European Union has set a goal of achieving a 55% reduction in greenhouse gas emissions by 2030. These goals are driving governments to adopt policies that support the development of renewable energy.
Due to the emission targets, Investor-owned utilities are investing in renewable energy projects. This is due to several factors, including the falling cost of renewable energy, the increasing demand for renewable energy, and the need to comply with government regulations. As a result of these trends, the global share of renewable energy in the electricity mix is increasing. In 2021, renewables accounted for 28% of global electricity generation, up from 21% in 2010. This trend is expected to continue in the coming years, as governments and investor-owned utilities continue to invest in renewable energy.
Deployment of Electric Construction Equipment
To build the infrastructure with decreasing impact, efforts are being made to shift construction equipment from gas to electric. These efforts are being made by governments, manufacturers, and construction companies. Governments are the primary driver of change by setting regulations that require construction equipment to be powered by cleaner sources of energy. For example, the European Union has set a goal of requiring all new construction equipment to be zero-emission by 2035.

The shift to electric construction equipment is still in its early stages, but it is gaining momentum. As the technology continues to improve and the cost of electric equipment comes down, we can expect to see a more widespread adoption of electric construction equipment in the years to come.
Products and Solutions Meeting the Challenge In 2023
Electric Driven Equipment
Most of the manufacturers at The Utility Expo will have some electric equipment. The electrification of all things has shifted into construction equipment and the challenge of meeting the high demands of the utility contractor will be on full display.
Differentiators lie in how each manufacturer have solved the challenges of utilizing the equipment during a full workday; cost, range of equipment travel, charging times, and power all will influence purchasing decisions of the contractor.
Products Accelerating Grid Hardening
Composite Poles made from fiberglass or carbon fiber are stronger and lighter than traditional poles. They are less likely to break during storms and decrease annual maintenance costs.
Energy Storage installation has grown rapidly in recent years. The storage sights capture renewable energy and provide backup sources of power during low power output periods, thus increasing grid reliability.
Smart Meters increase the communication between the home and the power grid. They improve monitoring of energy usage and are another source of intelligence around faulty power lines.
Microducts are small, flexible tubes used to carry fiber-optic cables. The smaller, lighter design increases the ease of installation.
Improving Training and Safety
GPR (ground-penetrating radar) improvements, EM (electromagnetic) devices, and improved utility locating software are all playing a role in identifying underground utility infrastructure. By improving identification and location mapping, utilities can prevent accidents and damage to utility lines.
Finding, training, and retaining skilled workers continues to be one of the industry's biggest challenges. Utilities are applying new technologies to give employees the training they need and improve jobsite safety. Augmented Reality and Virtual Reality Training have improved and are a growing option for new trainees around a dangerous work environment.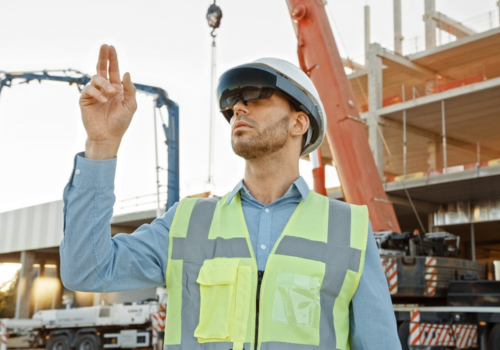 Jobsite Evolution
Improved safety: There is a growing focus on safety on jobsites, and new technologies and practices are being developed to make jobsites safer for workers. For example, drones are being used to inspect jobsites for hazards, and wearables are being used to track worker health and safety.
Reduced environmental impact: There is a growing focus on sustainability on jobsites, and new technologies and practices are being developed to reduce the environmental impact of construction projects. For example, recycled materials are being used more often and becoming a necessity to meet federal reporting requirements.
Improved communication: There is a growing focus on communication on jobsites, and new technologies and practices are being developed to help workers communicate more effectively. For example, project management software is being used to track project progress and communication apps and products are being used to stay in touch with team members effectively.
Disrupting Technologies and Their Future Potential
Robotics
Currently being used to both assemble and disassemble power lines in certain parts of the world.
Robots' ability to work in dangerous places with no risk to human life while performing precise tasks creates potential interesting solutions in the future of utility construction
3D Printing
Actively utilized to create custom parts for substations and power lines.
Increased use of the technology to create lightweight, strong parts that are highly specific to a project's needs could prove invaluable.
Artificial Intelligence
AI is being used to automate tasks in the power, gas, and communication industries.
Monitoring of both gas pressure and power loads can occur in real time with smart responses.
Predictive AI can monitor recent inspections and identify high-priority maintenance requirements.
Blockchain
Utilized by utilities to track the provenance of power lines and to manage maintenance records.
Blockchain can also be used in the energy supply markets to ensure authenticity and prevent fraud.
Final Thoughts
The utility and communication infrastructure industry is experiencing a historic period for investment in under-served infrastructure. The potential solutions that engineering teams have developed to address the challenges of a dynamic utility environment will be on full display.
Approaching construction with a safety-oriented, technology-enabled approach will improve the perception of industry among young people and continue to grow new entrants to the utility industry.
New technologies around electrification and sustainable material practices will also address the requirements of government policy addressing climate change and potentially improve the quality and cost of both equipment and materials.
About the Author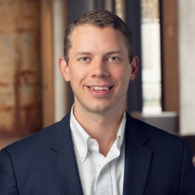 Dan Shumate, J.D, MBA - Managing Director, Utility & Communications Infrastructure
Dan specializes in mergers and acquisitions and business continuity transactions. A respected thought leader, he is a member of and regularly contributes articles and industry insights to the Power and Communication Contractors Association, Distribution Contractors Association, and National Utility Contractors Association.
Prior to his work with FMI, Dan served as a Captain and pilot of Blackhawk helicopters for the Tennessee Army National Guard. In this role, he also oversaw the maintenance and logistical support for the Blackhawks in the Air Assault and MEDEVAC units.
The Utility Expo is the largest event for utility professionals and construction contractors seeking comprehensive insights into the latest industry technologies, innovations and trends. Known for equipment test drives and interactive product demonstrations, you don't want to miss this. Don't miss the next one: October 7-9, 2023 in Louisville, Kentucky, U.S.A. 
Read Next
Labor Trends and Tips to Attract and Retain Talent in the Utility Industry
5 Tips for Recruiting the Next Generation of Utility Workers