Stay Connected With The Utility Expo
The Utility Expo is an experience like no other. Join your peers from all utility sectors to share new equipment, new ideas, and new solutions. Save the date for the next show October 7 - 9, 2025.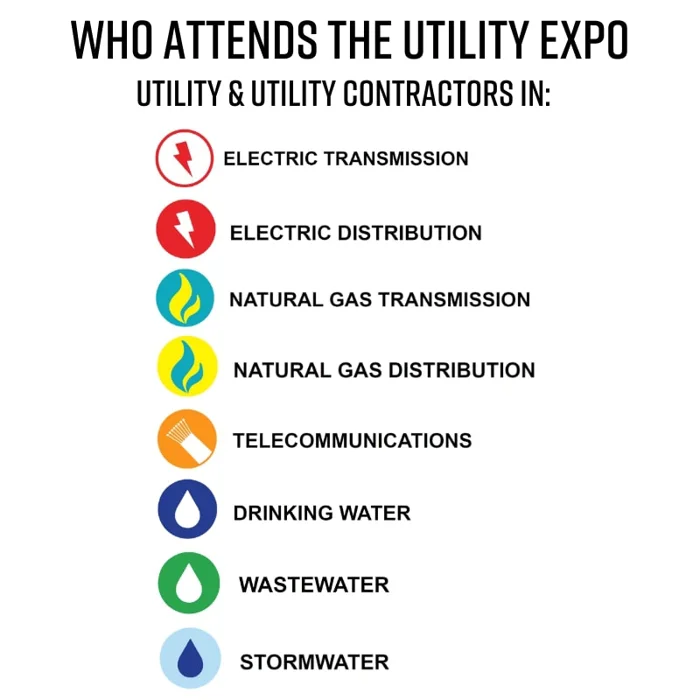 Where the Utility Industry Goes to Grow
Covering more than 32 acres, The Utility Expo is the largest event for utility professionals and construction contractors seeking the latest industry technologies, innovations, and trends.
Top 5 reasons to attend The Utility Expo 2025
See, touch, and experience 32+ acres of new equipment, safety products, and technology
Network with 21,000+ industry peers from all utility sectors
Test-drive and compare the latest equipment before you buy or rent
Attend education right on the show floor to learn about the latest best practices from industry experts
Talk to product experts from over 900+ manufacturers and hear first-hand how to get the most out of your equipment
VIEW LATEST PHOTOS
You can download photos in various sizes and resolutions from our Flickr page.
Why attendees love coming to The Utility Expo
"My favorite thing about this show is seeing all the different vendors, the new products they are rolling out and getting hands-on with the equipment. We've been able to find products at this show that have helped us figure out how to reduce costs and be more efficient at the work we do."
- Bruce S., WEC Energy Group
Stay Connected
Receive alerts about registration, who's exhibiting, education opportunities, and helpful show information.